Small Business Energy Coaching Pilot Program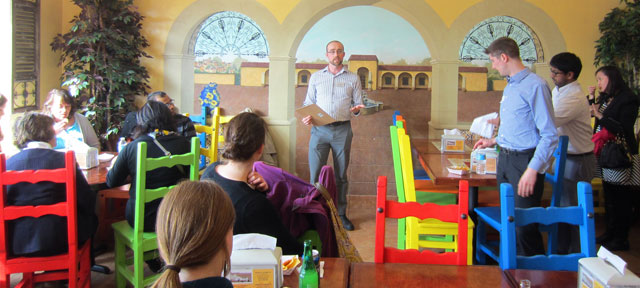 Background

Energy efficiency advocates often look for where the highest efficiency gains can be achieved for the lowest amount of cost and effort. In looking at commercial energy efficiency, that mindset leads to a focus on large commercial and industrial buildings. While those customers certainly do have the potential for great gains, small buildings are also vitally important to our economy and to reducing our energy needs through efficiency measures.
The U.S. Department of Energy did a good job of making this case in an article it released in June of 2013, backing its investments in small commercial energy efficiency:
In the United States, the commercial building sector—of which more than 90 percent are small buildings—consumes about 20 percent of all U.S. energy. According to studies by the Department's Pacific Northwest National Laboratory and the National Renewable Energy Laboratory, small buildings have tremendous potential to save energy and improve their bottom lines. For example, small fast food restaurants have the potential to cut energy use by up to 45 percent, and a 10 percent reduction in energy costs can improve grocery stores' profit margin by 16 percent.
Another way to put this is that if we want more than 10 percent of commercial buildings in America to be energy efficient, then we need an effective approach towards small buildings, and many of those buildings house small businesses.
The challenge with small businesses is that they have a unique set of barriers to implementing energy efficiency, in addition to the fact that it takes more footwork to reach 10 businesses comprising 25,000 square feet each than it does to reach one business occupying 250,000 square feet.
These additional barriers include the following:
Time: Small business owners are often so busy running their business that they don't have time to learn about and take action on energy efficiency opportunities.
Knowledge: Even if small business owners did have the time needed to take action, many of them don't know that the opportunity even exists, let alone how it can help them.
Trust: Small business owners are constantly being approached by people who are trying to sell them something, leading them to be justly skeptical of anyone who walks through their door who isn't a customer.
There are several utility-funded energy efficiency programs that effectively address the time and knowledge barriers. The Small Business Energy Coaching pilot project on Lake Street in Minneapolis was an attempt at addressing the third barrier of trust by partnering with a local business development organization to get businesses into the energy efficiency pipeline.

Purpose

This report is intended to detail the model and lessons learned from the Small Business Energy Coaching pilot project so that utilities, energy efficiency service providers, non-profit organizations, and business associations seeking to engage small businesses in energy efficiency programs can build upon this project.
The idea for this pilot project came out of the 2013 Clean Energy Resource Teams Conference, and was refined through a series of conversations with local business organizations, energy-related nonprofit organizations, and energy efficiency service providers.
By providing a detailed account of what we tried, what we learned, and our suggestions for others pursuing similar work, we hope to advance the development of programs that can effectively assist small businesses to improve the economic and environmental health of their communities through energy efficiency.

About the Small Business Energy Coaching Pilot Project
Project Development Process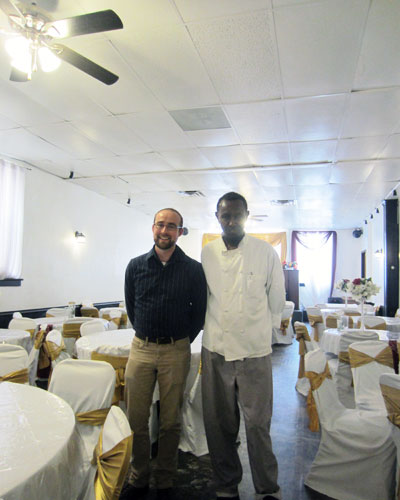 In 2011, the Latino Economic Development Center (LEDC) in Minneapolis conducted a survey of 40 Latino-owned businesses along the Lake Street commercial corridor about their knowledge of energy efficiency. The results revealed that 45% (18) of those surveyed didn't know that they could save energy in their business and 85% (34) didn't know that programs existed to help them with energy efficiency implementation, yet 75% (30) of them said that they would take action if they learned how.
Those findings led Matt Kazinka, a staff member at LEDC at the time, to propose the development of "Small Business District Energy Campaigns" at the July 2013 Clean Energy Resource Teams Conference, where attendees were asked to pitch local clean energy project ideas. Kazinka's idea spurred the formation of a stakeholder group — including the Lake Street Council, Latino Economic Development Center, Seward Redesign, Minnesota Chamber of Commerce Energy Smart program, Minnesota Department of Commerce Division of Energy Resources, Michael's Energy, Clean Energy Resource Teams, and Great Plains Institute — which was convened by Metro CERT and met regularly for 12 months to discuss small business energy efficiency on Lake Street in Minneapolis, including educating one another on the problems and opportunities, agreeing on the key challenges to be overcome, and developing a model that would address the unique barriers of small businesses in the local community.
This group felt that in order to engage small business owners in reducing their energy use, it would be vitally important to use the right messenger, and that person might not be an energy service provider. The group recognized that while there are existing programs in Minnesota that excel at delivering energy efficiency opportunities to small businesses, additional outreach strategies may be needed to reach the full spectrum of business owners, especially those who are unaware of the benefits of energy efficiency to their bottom line.
The group also felt that, from the perspective of a small business owner, knowing just where to start can be a burden in itself, making the whole endeavor look more complicated than it needs to be. In Minneapolis, for example, we identified nearly ten organizations that offer commercial energy assessments or audits, and all of them differed slightly in what they assess and in what information they provide to the business owner.
We also found that even if the starting point was clear, many programs would only take a business so far in the energy efficiency process, or only focus on a single opportunity like lighting, leaving the business owner to find new resources (and build new trust-based relationships) in order to take further action. In order to address this, we felt our approach needed to link together the suite of programs and opportunities available to small businesses in a clear and compelling way, and through a single relationship.
The model that emerged to address these issues was for local business associations, with their existing relationships in the business community, to be the face of outreach. We felt this would add value in the following ways:
Trust: Business association staff often either have trusted relationships with specific local businesses already, or they have general brand recognition in the local community, so they're less likely to be seen as a salesperson and more likely to be seen as a partner.
Knowledge: Business outreach staff, with proper training, could take the pain out of understanding energy efficiency by acting as a guide to the many programs and opportunities available to small businesses. By helping owners one step at a time, they could demystify what might be perceived as a confusing process.
Language: Business advocates often speak the same language as the business owners they work with. This is true for owners who don't speak English, but also for owners, even if they do speak English, who might not understand the technical jargon that's often used when talking about energy efficiency. Business outreach staff can help bridge both kinds of language barriers.
Relationships: Business association staff have the potential to create and maintain long-term relationships with business owners. They are in contact with businesses to talk about not just energy, but recycling, loan programs, neighborhood safety, and other local issues. This allows them to foster a relationship that continues beyond the energy efficiency process, enabling them to check in later with business owners who weren't initially interested in taking action.
We felt like "Energy Coaches" was an appropriate name for the business association staff who would do outreach, because their role is to guide and encourage small businesses to achieve their energy goals, no matter what their needs are or where they're at in the energy efficiency process. It's important to note that this approach was meant to supplement, rather than replace, existing utility-funded energy efficiency program providers. In concept, Energy Coaches could act as a conduit to connect businesses to the energy programs and resources that best fit their needs.

Roles

While we initially thought that Energy Coaches could represent multiple energy efficiency programs, in practice we found that working with a single service provider was more efficient. We chose to work with Energy Smart, a free energy assessment and assistance program from the Minnesota Chamber of Commerce that is funded by Xcel Energy, the electric utility that serves Minneapolis. By working with a single provider, we were able to schedule energy assessments in batches, saving time for everyone involved. Energy Smart also had several qualities that made them a good partner for the project, including the following:
Staffing capacity to handle many assessments in a short time period.
Able to make recommendations beyond lighting, allowing them to potentially spot additional efficiency opportunities.
Willing to connect businesses to other Xcel Energy-funded programs, such as the Center for Energy and Environment's "One-Stop Lighting Shop," when doing so was advantageous to the business.
Offered technical assistance beyond the assessment, including identifying contractors.
Had additional grant funding to reduce the cost of some projects.
We also initially planned to roll out this model in multiple locations throughout Minneapolis, with multiple local partners, however we found it more advantageous to work with a single business association — the Lake Street Council — to test this approach (see more details on this in the Lessons Learned section below).
The table below details the key roles for the three partners that carried out this pilot project:
Partner

Key Activities

Lake Street Council
Conduct initial outreach to businesses; coordinate scheduling of assessments between businesses and Energy Smart; attend assessments to facilitate trust; assist with follow-up after assessments; serve as a point of contact for business owners.
Energy Smart (program of the MN Chamber of Commerce)
Conduct energy efficiency assessments; write and deliver assessment reports to business owners; conduct follow-up and assist business owners with taking action; facilitate bids from contractors; compile project results; connect business owners to other energy efficiency programs when applicable
Metro

CERT

(program of the Great Plains institute)
Convene stakeholders to develop project; assist with overall project coordination and fundraising; develop project case studies.

Funding for Projects

In order to incent action on behalf of business owners, this project strove to leverage multiple project funding resources, including utility rebates and mini-grants. These are outlined in the table below:
Funding Source

Per Business Maximum

Criteria

Xcel Energy Utility Rebates
Dependent on action taken
Dependent upon specific action – most were prescriptive rebates.
MN Chamber of Commerce Mini-Grants
$.07 per kWh saved annually (estimated), up to $3,000
Had to be working with Energy Smart. Had to be in Xcel Energy service area.
Lake Street Council Mini-Grants (funded by Wells Fargo/NFWF)
50% of remaining project costs

AFTER

all other incentives received, up to $500
Had to be in the Lake Street corridor. Had to be working with Lake Street Council's Energy Coach.
Outreach Results

This project took place over an 18-month period from July 2014 to December 2015, though most of the outreach occurred during the 2015 calendar year. Below are the participation and project completion numbers for this period, broken up into the lighter period of outreach in 2014 and the heavier period in 2015.
All upgrades completed during this time period were lighting upgrades, though in some cases Energy Smart staff also assisted with programming thermostats and identifying larger projects for future consideration.
In total, 23% of Lake Street site visits resulted in upgrades.
| | | | |
| --- | --- | --- | --- |
| | July-Dec. 2014 | Jan.-Dec. 2015 | Total |
| Site Visits Completed | 21 | 62 | 83 |
| Lighting Upgrades Completed | 7 | 12 | 19 |
Project Results

The table below shows estimated energy and dollar savings of the projects completed, as well as incentives received.
Of the 19 businesses completing upgrades,18 received a utility rebate (one submitted a custom rebate application but ultimately did not qualify).
One of the projects, an

LED

retrofit at the parking lot owned by Ryan Companies that serves the Midtown Global Market, was much larger than the others, so we've broken that out to avoid skewing the results.
Fourteen (74%) of the businesses that completed upgrades were owned by people of color.
18 Small Projects (combined)

Average per Small Project

Midtown Global Market

Total

Total Project Costs
$70,776
$3,932
$226,575
$297,351
Utility Rebate Dollars secured
$22,487
$1,249
$92,592
$115,079
MN Chamber of Commerce grants given
$20,017
$1,112
$4,000
$24,017
Lake Street Council grants given
$6,465
$359
$0
$6,465
Annual Energy Cost Savings
$23,264
$1,292
$89,815
$113,079
Reduced Annual Electricity Consumption
234,400 kWh
13,022 kWh
858,073 kWh
1,092,473 kWh
Reduced Electricity Demand
61.5 kW
3.4 kW
15.6 kW
77.1 kW
Simple Payback
.94 yrs
1.45 yrs
1.34 yrs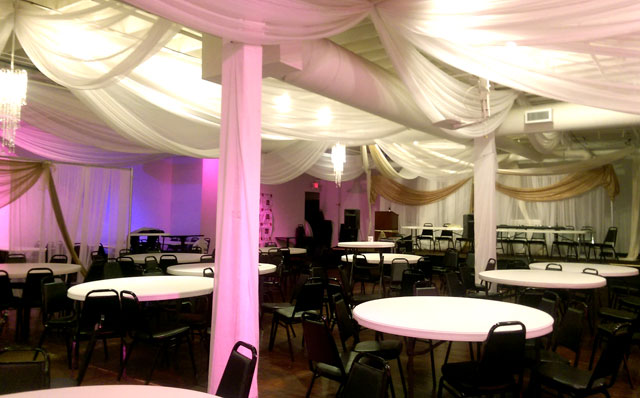 Since this project came together rather organically, there were several things we learned through experience that may be helpful to others trying similar approaches to small business energy efficiency outreach. We have attempted to distill these into a list of lessons learned below:
Keeping the process streamlined is beneficial for everyone involved. From efficiency providers to contractors to incentives and rebates, there is a lot to keep track of, both for business owners and the people who work with them. While working with local business associations to conduct outreach has many benefits, it requires an additional effort to keep everyone on the same page, and ultimately to make the process seem simpler, rather than more complicated, for the business owner. Our project benefitted from utilizing a 3rd party (a staff member from the Clean Energy Resource Teams who focuses on evaluation) to review our process step-by-step and point out both areas of overlap and inconsistencies between what we wanted to happen and what we were doing in practice. The following list summarizes some of the key areas where we identified improvements:
Efficiency providers: As noted above, we found it easiest to work with a single utility-funded efficiency provider – Energy Smart – to conduct energy efficiency assessments and assist with implementation. This allowed for a single point of contact for business owners with technical questions.
Site visits: In order to save time for both business owners and energy coaches, we used a scheduling process that allowed coaches to visit multiple businesses in a row on a particular day.
Incentives: As noted above, this project was able to leverage multiple financial incentives for business owners, including Xcel Energy rebates, MN Chamber of Commerce mini-grants, and mini-grants from the "Environmental Solutions for Communities" funding. While multiple incentives were advantageous to businesses, each funding source had its own requirements, process, and timelines, which proved to be a headache for everyone involved, especially the contractors that ultimately needed to get paid for efficiency upgrades. We have since worked to streamline incentives to make them easier to access.
Local business development organizations can be effective partners, but they need support in order to commit to participating. Our original proposal for this pilot project was to roll out Energy Coaching in multiple Minneapolis neighborhoods that have concentrated small business districts. We held a free training for would-be Energy Coaches (staff from various business and neighborhood development organizations from across the city) to learn how to work with small businesses on energy efficiency. We then offered these individuals a performance-based incentive of $300 per business that scheduled an assessment and took at least one action to reduce energy usage. Ultimately, this model didn't work because these local organizations with fairly small operating budgets needed reliable funding in order to commit staff time to outreach. After realizing this, we pivoted our approach and focused solely on outreach along Lake Street, with the Lake Street Council as the key outreach partner.
Partnering with local organizations to conduct outreach can be effective for reaching underserved communities. Despite some obstacles reflected in the lessons above, we found that our model was a promising way to help underserved communities reap the benefits of energy efficiency. Small business owners comprise an extremely diverse audience; some of them may not respond as well to the traditional marketing approaches used by utilities and their energy efficiency program providers. Partnering with local organizations provides an additional approach to reaching small businesses, especially those that are not being reached by existing marketing efforts.

The Benefits of Partnership
The partnership-based Energy Coaching model detailed above provided substantial benefits to everyone involved. We've found this model to be helpful with increasing access to and participation in energy efficiency programs, streamlining the process of improving energy efficiency, and developing in lasting relationships with local businesses. Below are some specific benefits of this model:
Access and Participation

Traditional small business energy efficiency programs deploy a variety of tools for reaching small business owners; this model adds another approach that can be deployed for appropriate audiences and contexts. In our experience, this model was especially helpful when local, trust-based, or long-term relationships could address barriers faced by small business owners. The following are examples of benefits we saw related access and participation:
Some business owners may not respond well to mail, phone, email, or even in-person marketing from someone they don't recognize or trust. This model allows utility-funded energy efficiency programs to reach new customers.
In some cases, a business owner may not be ready to take action on energy efficiency when initially approached. Having a long-term contact that is also working on non-energy-related local issues allows the conversation to continue even if action will not happen immediately.
Many small businesses do not have the capacity to keep track of the (sometimes changing) utility rebate programs for which they might qualify. This model provides a contact who stays current with these programs and effectively communicates any changes in a timely manner.
Some businesses may not engage with energy efficiency programs because they don't understand the potential benefits, either due to a lack of knowledge or a language barrier. Energy Coaches can address this in two ways: first, they can help all business owners understand the practical benefits of energy efficiency to their business; second, if the business owner does not speak English, the Energy Coach can translate information if they speak the same language.
Conducting deeper outreach in a specific area has helped with identifying businesses that are making energy efficiency improvements, but are not participating in utility funded energy efficiency programs due to lack of awareness. During this pilot project we were able to help businesses capture approximately $1,000 in retroactive rebates.
Having three parties at the table – the business owner, the Energy Coach, and the utility program provider – can help to facilitate a team approach. The businesses we worked with seemed to appreciate having a dedicated team that worked cooperatively to help identify and prioritize opportunities, oversee the rebate process and check in regularly to help the project stay on track and focused.
Energy Coaches can help to connect and bridge varying programs or offerings from utilities, producing opportunities for additional efficiency projects and potentially saving time for the business owner.
Relationships
"The Lake Street Council's presence and rapport with local businesses has been instrumental in establishing trust between business decision makers and Energy Smart staff. A business is more likely to take action on efficiency – everything from scheduling an initial energy assessment to installing efficient equipment – if they can feel sure that the people they are working with have the business' best interest in mind." — Energy Smart Staff
A unique and powerful benefit of the Energy Coaching model is that it leverages relationships to accomplish efficiency goals. Coaches can be staff of existing community-based organizations (e.g. business associations or chambers of commerce) that have trust among a community's business owners. These coaches are well-positioned to build long-term relationships with business owners that start before a business is interested in energy efficiency and continue after a business has implemented a project. This type of relationship can give rise to additional benefits outside of energy efficiency, particularly when energy coaches are from business development organizations. For example, coaches are often able to talk about and assist with business owners' concerns beyond energy, including recycling and waste, economic development, and crime and safety.
In our pilot project, the Lake Street Council's Energy Coach had outside funding from the county to conduct outreach on small business recycling. This provided for complementary outreach to meet the needs of both programs. It also allowed the Energy Coach to bring up energy efficiency with businesses primarily interested in recycling, and vice versa.
Benefits for Business Development Organizations

Partnering with a trusted business development organization, the Lake Street Council (LSC), was key to the success of the Energy Coaching model. The partnership was mutually beneficial—the Council's support gave the program credibility, and participation in the program helped further the Council's mission of engaging, serving, and advocating for the Lake Street business community. In the words of the Lake Street Council's Matt Kazinka:
"We are here to serve the businesses, and energy efficiency is one of many ways we can provide that service. We earn the trust of businesses by providing something of value, and the more varied our toolkit, the more likely we are to be able to provide value to a business."
In addition, rebates and grants for energy efficiency are great tools to leverage investment. For example, one of the main reasons that the City of Minneapolis does their Facade Improvement Program is because the availability of matching grant money can help business owners make investments they wouldn't otherwise make. Rebates for lighting projects are similar – they can help a business make a lasting investment that also makes Lake Street storefronts safer, more pleasant, and more visible.
Whenever new businesses are opening up or expanding, investments in energy-related equipment are almost always needed and almost always an afterthought. When organizations like the Lake Street Council can prove their value to businesses at those transition points, they can provide guidance on those investments in a tactical way and win businesses' partnership in critical times.
Finally, energy efficiency is a hot issue in many cities; organizations like the Lake Street Council boost their profile and relationship with the city when they engage on key initiatives. This provides another way for local organizations to be seen as leaders in the small business community. Similarly, the Lake Street Council also found that they were able to build closer relationships with the city's utility companies.